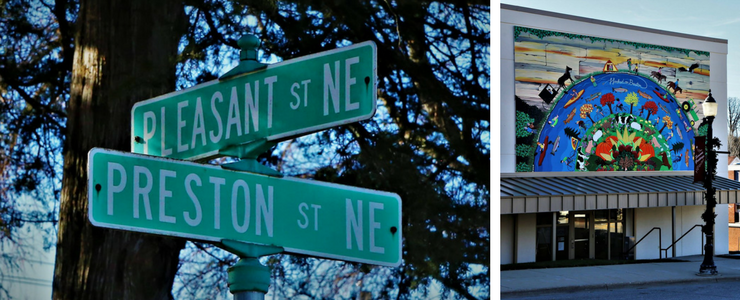 The City of Preston Economic Development Authority (EDA) is committed to the growth and expansion of businesses, jobs and community development in the City of Preston. The EDA can assist with, Loans/Grants, Business Development, and Site Selection. The following is a list with links to business and community tools. For more information, contact Cathy Enerson, EDA Director at: cathy.enerson@cedausa.com, or 507-765-2153
EDA Board Members:
Dwight Luhmann – Board Chair

Jon Ebner  – Vice Chair

Cathy Enerson – Director, Secretary/Treasurer

Jon DeVries – Member

Joann Szuch – Member

Erik Topness – Member

Robert Maust – Member/City Council Representative

Holly Zuck – Member/City Council Representative
Upcoming Events:
September 20th – Preston Housing Summit – Presentation of Preston's Housing Livability Project – Click Here to Register
---
EDA Economic Development Projects
Preston Veterans Home 54 resident care center,  Local & State funding secured, Federal grant funding or private funding pending.
National Trout Center 

National Trout Center ED Project

Preston Walking Tour 

www.prestonchamber.com

Preston's NW Industrial Park

 Please contact the EDA for site selection:

Industrial Park plat

Spare Change Round Up Program

 

PPU grant guidelines & application

Numerous Low Interest Loans

to area small business entrepreneurs, see program links below

Small Cities Development Grant sunset December of 2018. This program assisted with the rehab of 8 block around the Fillmore County Courthouse square in downtown Preston. It put $933,000 into projects. 70% of that was grants and 30% was low interest loans. Improved rental units and commercial buildings. 
Preston Housing Committee was formed in 2018.
Preston Housing Needs Study was updated in 2018. Click here to view.
Preston Workforce Taskforce was created in 2018. Goals of a CNA program with Fillmore Central, job fair and expand child care.
---
The Preston EDA cordially welcomes continued growth and new development in the Preston Area. The process of expanding current business as well as starting new can be very difficult, and at times discouraging.
The Preston EDA Offers several gap financing and assistance programs
---
Preston Demographics 
Preston, MN has a population of 1,383 people with a median age of 40.3 and a median household income of $46,198.
The median property value in Preston, MN is $109,500, and the home ownership rate is 71.8%. Most people in Preston, MN commute by driving alone, and the average commute time is 24.2 minutes. The average car ownership in Preston, MN is 2 cars per household. City Lines provides transportation to and from Rochester to work at Mayo Clinic, this is a very popular mode of transportation.
The largest universities near Preston, MN are Winona State University, with 2,134 graduates, Saint Mary's University of Minnesota, with 1,788 graduates. Technical colleges include Rochester Community and Technical College, Riverland Community College  in Austin, MN and in Winona, MN, Minnesota State College-Southeast Technical
---
Southeast MN Economic Development Study
The Southeastern Minnesota League of Municipalities (SEMLM) in October of 2018, released a study with an updated economic forecast for southeast Minnesota, and options for several major policy shifts to accommodate population and employment growth over the next 25 years. Among the policy options and recommendations are zoning changes to support greater housing production, expanded transportation networks, a regional tourism strategy, immigrant support resources, and programs to increase access to childcare – all designed to grow the region's economic development potential.
The study – the first of its kind in the region – forecasts long-range population, employment, and economic activity in the entire Southeastern Minnesota region, on a county-by-county basis. The region, composed of Dodge, Fillmore, Goodhue, Houston, Mower, Olmsted, Wabasha, and Winona counties, encompasses 77 municipalities, with more than 368,000 residents and 190,000 employees. Here is a  Link to the study
---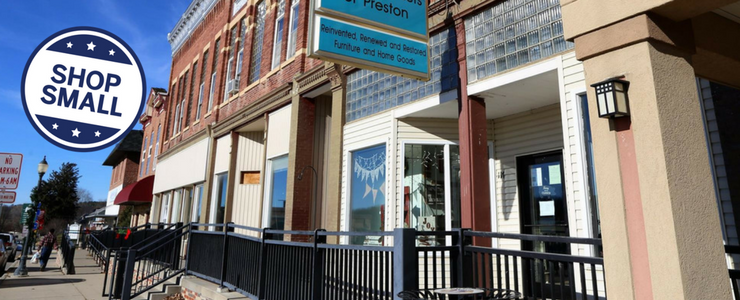 Commercial Inventory
Site selection is ever evolving and fluid, we encourage you to speak with the EDA Director for up to date information.cathy.enerson@cedausa.com
---
Preston Veteran Home
Donations are still being accepted. To donate please contact Preston City Hall at 507-765-2153. The Federal application was submitted by the Minnesota Department of Veterans Affairs in April.
Follow the Minnesota Department of Veterans Affairs Future Home information by clicking here. The Department will inform the public about all three of the proposed State Veterans Homes and the progress with Federal funding.
You can follow the Preston Veteran Home Support page by clicking here.
Find more information on the Preston's Veteran Friendly Community Campaign click here.
---
Preston Housing Incentive
The Preston Economic Development Authority facilitates a City Housing Incentive to promote new construction, the purchase of existing homes and the rehabilitation of existing properties. If you would like to build new, purchase an existing home as a new resident to Preston or rehab your current home, contact Cathy Enerson at 507-765-2153 for more details. The incentive may include energy savings, free utilities, Preston Bucks, golf club memberships, Preston pool passes and permit fee reductions.
Livability Tab on our website coming SOON! 
---
USDA grant and loan housing programs include
Age 62 or above grant program
Purchasing a home
Home rehabilitation, income qualified
Rural Development Single Family Housing Program Links: 
Single Family Housing Repair Loans and Grants provide funds to elderly and very-low-income homeowners to remove health and safety hazards, perform necessary repairs, improve or modernize a home, make homes accessible for people with disabilities, or make homes more energy efficient so these very-low-income families use less of their income on utility bills.
For more information about Single-Family Housing Programs or to find out if you are qualified contact your local USDA Rural Development office. The nearest office is in Fairbault, MN
---
Preston Commercial Incentive/Improvement Revolving Loan Fund
The Preston Economic Development Authority operates a Revolving Loan fund to assist with business startups and expansions. The incentive is offered through very low interest rates and attractive financing terms. Note there is a 2016 – 2017 Small cities development grant and low interest loan project for the rehab of commercial and apartment in the eight blocks around the downtown courthouse square.
---
PACE: Property Assessed Clean Energy (PACE) program in the state of Minnesota.
This program was created by the state legislature as a funding mechanism for renewable energy and energy efficiency upgrades for businesses and non-profits. Fillmore County passed a joint powers agreement with the St. Paul Port Authority making this program available to Preston businesses. The process generally starts with an energy use assessment. These can be any of the energy efficiency options available through Preston Public Utilities, or some other no-cost options available throughout the state. Here are a couple of links to learn more about the program, and read about some examples of its use in the region: www.cleanenergyresourceteams.org/pace and sppa.com/financing-businesses/.
---
Preston Business Expansion/Job Creation Revolving Loan Fund
The Preston EDA also operates a Job Creation loan fund. This fund is used to provide discounted financing for projects that include the creation of jobs and may be offered for those business ventures which appear to need extra financial incentive to make them feasible.
Contact the EDA Director for various other loan programs, SMIF, CEDA, USDA
Please check out this loan opportunity for Entrepreneurs through DEED. https://mn.gov/deed/business/financing-business/deed-programs/mile/
Loans highlights:
Amounts range from $20,000 to $50,000
Interest-free
4-year term
No repayments in the first year and graduated payments in subsequent years
Require a 1:1 match from another funder
Approximately $125,000 may be awarded and up to 6 loans may be made each application period
Loans are for early stage businesses developing or producing high-tech products or services in Minnesota.
---
Small Business Development Center
There is a representative of the SBA Small Business Development Center in Preston one days a week. This professional is available to assist with business start-ups and expansions. The SBDC can also provide counseling on many aspects of business operations.
Download the SBDC application here. Please email the two page form to: cathy.enerson@cedausa.com
---

Community Development Grants for Non – Profits
Spare change has been rounded up and matched by the Preston Public Utilities to create an annual grant for community projects.
Link to guidelines and grant application
---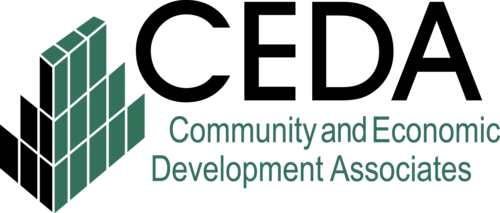 Professional Development Staff
The City of Preston employs the services of a Regional Development organization, CEDA. Through these services, the City has access to numerous development programs that otherwise are often more difficult to attain. We can help identify and apply to programs to meet your needs. These include:
Economic Development Staffing

Small Business Development Center

Revolving Loan Administration/Loan Packaging

Minnesota Department of Employment & Economic Development

Building Renovation & Rehabilitation

Technology Manufacturing

Agricultural/Food Processing

Board Training

Grant Writing/Administration
Community Marketing
Housing Development Assistance
For more information, visit Preston, Minnesota Economic Development, or contact: Cathy Enerson at 507-765-2153 or cathy.enerson@cedausa.com